Back To Our Services
In the area where we operate, we are the most preferred service providers for garage door and gate installation, repairs and maintenance. As demand rises, "Garage Door Repair Del Mar" is extending its service beyond the local area to the nearby cities and we are hopeful to further establish our name in every place where gate or garage door servicing is necessary. Our willingness to extend our service is driven by our desire to assist every individual in putting up their haven with much security and safety. We are the type of contractor that gives nothing but the best and reliable service to our clients.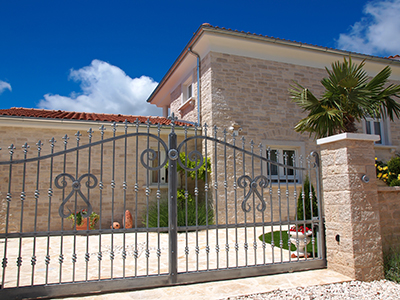 We offer various garage door and gate services including:
Gate Installation
We can install any type of gate, be it automatic, electric or manual. There is more to that, our installation department do not just install but also recommend what suits best for our clients. Even after installation, we also orient users on how their preferred type of gate functions according to the level of security that they want and on how the entry and exit operation works for their convenience. Added to this, we give preventive maintenance information on how our clients can keep a high performing gate over a long period.
Gate Automation
We now live in a fast moving world and most of our clients prefer to integrate any means of automating garage doors and gates. With this, we also provide gate automation. Our clients can conveniently control the opening and closing of gates even from afar through our available highly functional remote controls of different types. Gate automation also means being able to prevent unauthorized entry since the access of opening and closing a gate is limited to the owner or designated controller. Entry coding can also be used to ensure that every person accessing your entry ways have the full authority to control your gates. Our gate automation service extends up to the installation of alarms that will automatically detect suspicious entry activities and attempts to hack your access codes.
Repair Assistance
We give our clients ample assistance in repairing any part of the gate. Our wide range of spare parts and equipment that comes in different sizes and brands are readily available so you don't have to wait till we get a specific component. However, we don't stop with doing repairs but also educate our customers in how it is done, so they know what is happening to their gate system and understand its functioning better.
At Garage Door Repair Del Mar, we work based on the convenience of our client. We make sure that everything that is important for gate repairs and maintenance is checked. We don't just provide what is asked but we go beyond the demand to perform excellence. So we invite you to let us know your garage door and gate needs. Just pick up the phone and give us a call.
Back To Our Services