Back To Our Services
Wouldn't you like to work with a company, which truly cares to provide proper services in due time? Make our service provider a first choice. The excellent work implemented by our professionals is of the highest quality and performed with diligence at the scheduled time. All technicians of our business are well-trained and utilize their specialized knowledge in order to repair the bent track, fix the photo eyes, replace the opener or install a new overhead door. Whether you have urgent needs related to opener or mechanical parts, the movement of the door or panel damage, turn to our company and expect same day service. A speedy team takes care of emergency trouble, offers troubleshooting plus is also here to cover installation and maintenance needs.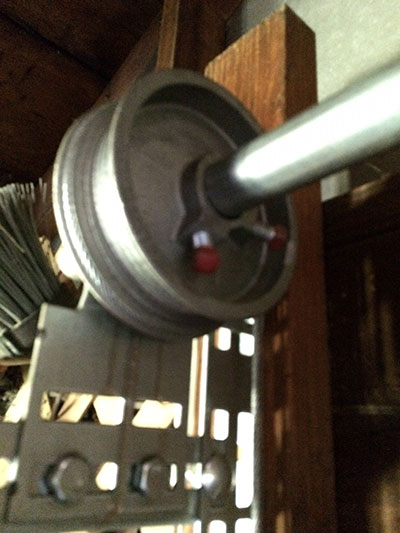 The complexity of garage doors is what makes our services vital. Technicians are trained to repair cables off the drum, bent tracks, misaligned sensors, and jammed overhead doors. What's crucial and important is that our team can be at your home as soon as possible. When customers report such urgent problems, the fast response of technicians is ensured. By being well-equipped and knowledgeable, our professionals manage to troubleshoot and fix the damaged parts in one visit. The long years of experience spent fixing doors, training and following the development of materials and openers indicates our experience, and expertise. Trust us to install a new door, maintain the entire system, change the opener settings, and make the necessary adjustments.
Garage door cables & tracks are very important to the garage door operation.
Our garage door contractor in Del Mar understands this and for that reason we ensure that all of our trucks are stocked with a variety of cables & tracks for the convenience of our customers. No matter how expensive your garage door system is the cables & tracks will suffer wear and tear over time. This can make a cable loose or wear so much that the cable snapped. Many residents call us and say the cable came off the drum. More times than not they call and say they have a broken cable.
As soon as our garage door service in Del Mar receives one of these calls we immediately send a technician to that location so that the problem can be solved quickly and efficiently. In most cases our technicians can repair or replace a garage door cable in one day easily. This is one of those jobs that needs to be handled by a professional and should not be attempted by the DIY person in the house. The cables need to be installed just right and the correct adjustments have to be made. The technicians at our garage door company can accomplish this task for you in no time at all.
Garage door tracks can be a problem as well. We are often called out to replace garage track. The ability to repair garage door track is crucial in the garage door industry. Our garage door company in Del Mar has technicians that are experts with garage door tracks. Like cables these tracks become damaged over time either through wear and tear or garage door accidents. It is not unusual for a garage door to come off track. When this occurs the cables & tracks have to be repaired.
Back To Our Services